Vassil Terziev, Bulgaria's most active startup investor and supporter of the growth of Bulgaria's innovation ecosystem, announced his candidacy for mayor of Sofia, supported by a coalition of reformist parties and a civic organization.

He sees the current time as an opportunity to have a positive impact on Sofia, which is not only the capital of Bulgaria but a significant hub for the innovative economy.

Vassil Terziev's vision for Sofia is to improve the quality of life by implementing a different type of governance, focused on efficiency, transparency, and teamwork. He aims to make investments in neighborhoods, protect green areas, improve public transport, promote entrepreneurship, and attract talent to the city.

But he will have to navigate a difficult political landscape to get elected and realize his ambitions.
Vassil Terziev, Bulgaria's most active startup investor and supporter of the local innovation ecosystem, has spent the past decade narrating a story about the economic potential of his home country.
As a member of the founding team of Telerik, Bulgaria's largest publicly announced tech company exit ($262.5M), Vassil Terziev led the initial investments in numerous globally successful Bulgarian companies, including Payhawk, Quantive (formerly Gtmhub), and SMSBump.
His philosophy, which extends from startup investments to philanthropy, is simple: If you gain knowledge, share it. If you achieve success, multiply it.
Now, as he changes gears from business to political leadership in the mayoral race for Sofia, the capital city at the heart of Bulgaria's digital economy, Vassil Terziev aims to apply the same vision to public service.
Bulgarian society should dream big and nurture bold ambitions, rooted in quality education and the promotion of entrepreneurship, he says with a calm and confident smile, as he sits in his campaign headquarters.
Terziev's team operates from a modern office building in Sofia's most vibrant neighborhood, which reflects the city's diverse cultural heritage, historical layers, and bustling economic activity. It is a microcosm of Sofia itself – an intricate and dynamic organism, brimming with untapped potential.
Why is Vassil Terziev running for Sofia Mayor? ​
Vassil Terziev is running as an independent candidate, with support from an alliance of reformist parties: We Continue The Change, Democratic Bulgaria (PP-DB), Save Sofia, and the civic platform "Sofia Team".
He enters the campaign trail at a pivoting moment. After five elections in the past two years, Bulgaria finds itself in a state of acute political crisis.
The country is currently governed by a grand coalition government with rotating Prime Ministers, formed by the anti-corruption alliance We Continue The Change-Democratic Bulgaria and Bulgaria's center-right party GERB.
This fragile construction, forged by fierce political opponents, has been tasked to implement judicial reform and drive Bulgaria into the eurozone, and the Schengen area.
The battle for Sofia is pivotal to the reformist coalition's goal to drive positive change and demonstrate the potential for stable governance.
For the past 14 years, GERB has governed the capital city, which according to the Institute for Market Economics contributes to nearly half of Bulgaria's GDP. The opposition has consistently criticized its leadership for its lack of ambition and mismanagement of funds.
Sofia is an undisputed leader in investment activity, with almost 90% share in the digital sector of the national economy. It boasts a higher GDP per capita than the national average, a highly-educated workforce (57% of the population holds a university diploma), and a continuous influx of people. Sofia is poised to lead Bulgaria's journey towards an innovation-driven economy.
For Vassil Terziev, this represents an opportunity for ambitious leadership and fostering synergy between the city administration and stakeholders in the innovative economy.
"People would say that politics is different from running a business. But to be successful in both, you need a vision, you need ambition, and you need the stamina to endure. You need to have principles that guide you and a well-organized team that knows what they're doing in order to achieve the objectives", Vassil Terziev shares with The Recursive.
He will lead a team comprised of experienced political figures and fresh faces from the realms of business, culture, and civil society. They will aim to establish more efficient and transparent processes to address fundamental issues and speed up Sofia's growth.
Vassil Terziev states that he will rely on his expertise in building endeavors from ground zero to international success, as well as his ability to lead well-performing teams and find consensus amidst conflicting issues, to secure victory as a non-political candidate for mayor.
Still, he would have to navigate a challenging political landscape to achieve that and realize his vision.
In this interview for The Recursive, he lifts off the curtain about his plans:
Why is now the right time for him to enter politics;
What is his value proposition for the people of Sofia;
What's the plan for the growth of Sofia's innovation economy;
What is his strategy to navigate the challenging political landscape;
The Recursive: Why are you switching from business to politics?
Vassil Terziev: It's a change of context, but the goal remains the same – to continue putting Bulgaria, Sofia on the map in the right way. My priorities continue to be around entrepreneurship, and education, about creating a society of free, capable people who really have a positive impact. The big why? I've always had the strong belief that successful people need to give back to society and that they have to serve. It's just a matter of when. When they feel ready, when they are in the right place, to be able to contribute to that positive societal change. And the stars aligned in such a way that now is a good time for me to jump in and try to have a positive impact on Sofia, which is not just the capital of Bulgaria, but a major hub. It's pretty much where all the interesting things in the innovative economy happen.
It's also a matter of creating the right synergy between the efforts of the city, its future positioning, and its innovative economy so that it can become even stronger and be a key driver for the economy of Sofia and for all the other positive things.
When you say it's the right time, do you mean for you personally or it's generally a good moment for a disruption in Bulgarian politics?
Vassil Terziev: You could argue both ways – that there is never a right time to enter politics and that it's always the right time. I was not planning to be in politics at this very moment, but the circumstances were such that I made this decision and I stand fully behind it. I'm very excited about what's ahead. And I believe it's a really good opportunity to extend what I have as business acumen, as a background, to really be able to drive change at a bigger level.
The battle for Sofia is very representative of the battle for Bulgaria and its potential. 
Bulgaria is at a crossroads, and the battle for Sofia has a lot of implications. It's the capital. It's the center of the Bulgarian economy. It's where you have the biggest civil society, the middle class. It's really about showing that things can be done differently, that you can have a different type of governance and you can have different types of speed with which things happen, different levels of ambition, different levels of vision, different approaches to doing things.
Rather than one person who solves everything, a strong team who manages to lift much, much bigger things. It's about changing the model and people seeing that it can be done differently. That we should not be content with 'It has always been like this.'
It can be different, and it will be different. People like me who've seen enough international success, building things from ground zero to leading companies on the worldwide scene not connected with the local environment, know it can be done. It's just a matter of ambition.
It's a matter of not giving up and finding a good group of people with which to live so that we as a society dream much bigger than we did before. We're missing the ability to dream big.
We are just suppressed and were made to feel small and victimized. That's what I would like to see us change – people believing in themselves, believing in how much more power they have, and giving it back to them because it was stripped.
What do you think is your USP as a non-political candidate running for office?
Vassil Terziev: My USP as a non-political candidate is that I am non-political. I have not been on TV to look at you with a solemn face and to scold you for whatever. My USP is that I understand how to build things. How to build things that require long-term vision, and patience, which rely on many people to be involved, to be in the right place so that they can achieve things that up until yesterday was seen as improbable or impossible.
As much as people would say that politics is different than running a business, it has many similarities in the sense that in both, to be successful, you need a vision, an ambition, and the stamina to endure. You need to have principles that guide you and great people, a well-organized team, where everybody knows what they're doing in order to achieve those objectives.
In what ways running a city administration is different from running a company?
Vassil Terziev: First, it affects a lot more people. It's one thing running even a big company of a few hundred, a few thousand people. It's a very different responsibility to be responsible for the good life of 1.6M people.
The other thing is that in a company you can work only with people you like. As a person who governs a city, you have to be the person who is responsible for everyone, the people who like you and who don't like you, the people who voted for you and who didn't vote for you. So your responsibility spreads to every single person and there's no place for ego. There's no place for expecting love. It's really about serving. So it's very reversed in this way. It's all about the people that you serve versus your own achievement.
How can your previous startup experience help you as a mayor of Sofia?
Vassil Terziev: The ability to work with people, build consensus, to be wise when needed to solve conflicts when they arise. Because in politics conflict emerges all the time. And it's really about constantly finding the balance between opposing views. That's essentially politics. Getting a lot of different views, many of which are opposing, and seeing what really unites us, something further down the road that we can look at rather than at our differences today.
What I've learned is that this is the most essential part – how to work with people, how to understand people, how to get the best people in the right place at the right time, and build a well-performing team. Great things in this sphere happen not just by individual heroics, but by the strong and coordinated efforts of a team.
How do you plan to win the trust of people outside the IT community who don't know you that well?
Vassil Terziev: We plan to have a very strong field campaign so that people can see the people they would be voting for, what's the program, what's the promise, and which are the people to realize it. The whole team – myself, the candidates for district mayors, the candidates for deputy mayors, the people from the municipal list – they can see us, ask a question, shake hands, and really see who the people are, what drives them, and what would they do for them.
So it's not only about you as a personality, but the whole team?
Vassil Terziev: Absolutely. As I said, I believe a lot in responsibility, but I do not believe in individual heroics. For these big things, we need teams. We need a strong group of people where everybody complements the others because no single person knows the answers to everything. You can't be an expert in everything. Understanding finances, architecture, urban planning, managing people, etc.. You can't have all the human qualities in a single person. That's why it's important to find balance and find people who complement you so that the team covers the whole spectrum of needs to create the best outcomes.
Tell us more about your team. Are we going to see some political faces or people coming from business and entrepreneurship?
Vassil Terziev: What people don't see is how much effort has gone into everything. How many experts have worked on a program, and how much headway have we done in terms of building a process for nominating, selecting, and approving people. It really gives us a wonderful mix of people with experience, such as some of the most accomplished, well-recognized district mayors like Georgi Iliev, Delyan Georgiev, and Traycho Traykov, people with tremendous experience, with acumen in city politics, who will be a great base to really help all the new faces really get up to speed and be very prepared for the new challenges ahead of them.
Speaking of new faces, we have new people coming from business, from different civil society organizations, people who have not been involved with politics, but who have a proven track record in their field, and who also have come to the belief that now is the time for them to do something good for the city they live in.
It's going to be a great mix of political faces with experience and new people who will be able to step on their experience and add a bit of different expertise to the table.
How do you see the local administration's role in further accelerating the growth of the innovative economy of Sofia?
Vassil Terziev: One thing that I've always wanted to see is for the administration, and the Sofia municipality to be working a lot more with the innovative business, because if you see the experience of other European cities, they help local companies really establish themselves as good providers of a specific product or service locally, and then they start exporting it, whether it's city transport software, smart lights or whatever.
And my hope would be that the municipality would be a good partner to all those businesses so that it can be a great testbed for new technology. It's just a shame that so many companies are doing groundbreaking IT work in all kinds of fields, but they're not working closely with the municipality and with the government to build those innovative solutions together so that we can then export them to other places as proven and working. Rather, we try to deploy things that were invented well behind in time and bring them to Sofia with a lot of challenges.
What is your value proposition to the people of the city? How would you improve quality of life in Sofia?
Vassil Terziev: Our program focuses on several pillars that will drive our decision-making. One is being closer to citizens. Being a lot more transparent about what we do, why we do it, and how the public funds are used. Why? Because at present the municipality is quite opaque compared to other municipalities in Bulgaria. And that's something that we would like to change.
We would also like to have a much better flow with citizens in terms of engaging them in problems, understanding what are the highest priority items, and tying the strategy of the municipality with the needs of the people, so that it's not really at the whim of those people in the office, but rather deriving it from the needs of people. And doing that in a systematic way, not a survey here or a survey there. Really adding a process, systemic approach to understanding the backlog of issues, how you prioritize them, how you fund them, and being transparent about what is being done, why it's being done, why something is below the line so that citizens know what's going on.
We will make a lot of investments in the neighborhoods. Much of the focus was on the city center. We want to finally make the long-promised investments in the neighborhoods so that we fix the streets, and the walkways, protect the green areas, solve the issues with parking, and basically make sure that whether you're near the city center or at the very outskirts, you feel that you are part of this city and that you are getting the needed investment, not just as an election promise.
The third and most important one is to focus on our green promise to save as much of the green areas as possible. That's the improvement of parks, setting up and cultivating new parks, working with builders to really compensate them for their parcels, which are in places where they ideally shouldn't be building so that we don't have the problem with density and lack of any greenery.
That's definitely going to be a key concern as well as other big issues connected with the quality of air and the reduction of traffic in specific areas, promoting alternative means of transport, improving the public transport network and connectivity between the different types of transport. The combined effect hopefully would be better air quality and protecting the green charisma of the city.
And last but not least, we want the administration, the municipality to become a really well-working machine much faster in what it does, higher quality of service, and have an army of people who love their job and who serve citizens well.
How would you make Sofia a sustainable and green city?
(You mentioned a couple of initiatives to make Sofia a more sustainable city. People in Sofia are very much tied to their cars because the city was planned in such a way. But there will be a big resistance if you try to make them get out of their cars and use public transport.)
Vassil Terziev: It doesn't work that way. I mean, you can explain as much as you want. But you have to show people an alternative and you have to show that it's better. When you make public transport faster and much more connected so that from point A to point B, you can get there in half the time that you do today, then people would consider switching their cars. Even people who want to use public transport at times are not easily able to do so because of how much time it takes them and the lack of public transport in specific spaces like the southern districts of Sofia.
So, it's about first giving them a good alternative and then really taking care of the rest rather than forcing them to do something without an alternative.
Our approach will always be to work on an alternative that we believe is positive. Explain to people why they should be doing it and then gradually start enforcing that. But only after you have an alternative. Whether it's transport, whether it's parking, you cannot just take it away without any alternative.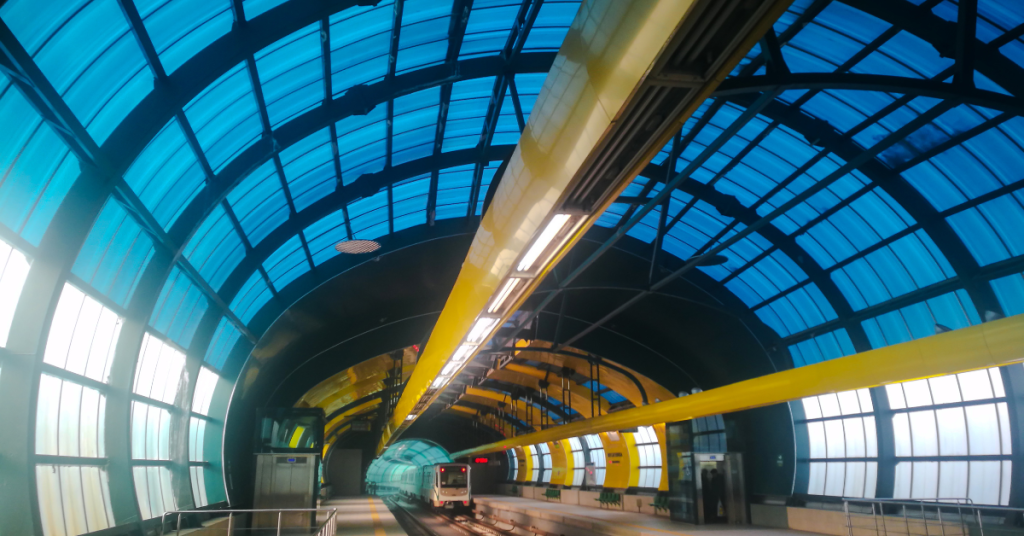 How would you change public transport to make it more effective, faster, and suitable to different neighborhoods' needs?
Vassil Terziev: One of the things that definitely needs to continue is the construction of new stops for the metro which will further improve the network.
Secondly, it's really about understanding how people move, why they move, and building a digital twin. There is a digital twin but it doesn't count the cars, it analyzes just the public transport.
But getting back to the question, what you don't have in some places is the connectivity between the bus line or the tram and the metro. So those little white spots we need to take care of. And we need to also look at the origins of traffic like the southern districts around Mount Vitosha. What type of transport do we need to build, which can essentially take you conveniently from the doorstep of your house or a major street to the first stop of public transport so that you don't have to walk for two kilometers in the rain?
How can we make Sofia a more attractive talent hub that can keep fueling the city's growing innovative businesses?
Vassil Terziev: I think Sofia is an amazing city, and it can be even better for people to come and start a business. We have great infrastructure. Whether you're a Bulgarian or a foreigner, you have a lot of infrastructure to start a business. The quality of life with all the things that annoy us is okay and it will get better. We will work for that. 
But one of the big things which I find missing is telling the story of Sofia – why it's a great city, why you should come and work, what you can find. Innovative economy outlets like The Recursive tell the story, but I don't think it's at the scale where it needs to be. We, as a country and we, as a city, don't tell the right narrative, long-term, consistent positioning of the city as one of the absolutely best-hidden gems in Europe where you can have a great quality of life, great opportunity, great connectivity to pretty much everything and really be able to feel at home.
I think one of the really big missing things is not substance. It's the refinement and the story.
Do you plan to tell this story?
Vassil Terziev: Yes. This is one of my personal objectives. Together with the rest of the team, the whole coalition, to fix as many of the fundamental things as possible, but also start telling the story about why Sofia is a great place.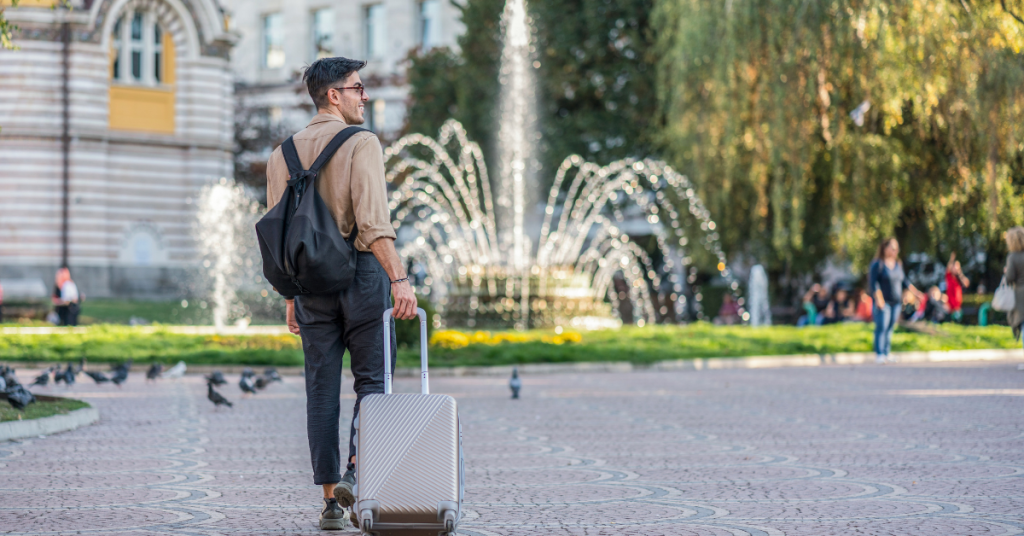 If you get elected as Sofia mayor, how would you unite Sofia Council's political parties to realize your team's vision?
Vassil Terziev: Our plan with the coalition is to go to elections with one list. And those people would stand behind the program that we've built. If we get the majority at the elections, we would have a stable representation in the Municipal Council with which to implement the vision and the plan for Sofia that we have. The big challenge is whether we can have a majority in the first round of the election. Having that increases the odds of being able to implement our program.
Otherwise, it's going to be a little bit harder. But still, my hope is that ultimately all those people, even from other parties, would put the interests of Sofia ahead of their own political agenda.
You might say this is a little bit idealistic, but my hope is that they would have sense in that and arguments would prevail. If something's good for Sofia, it doesn't matter where it's coming from. It's either good for Sofia by consensus or not. And I hope that we would be able to find the things that unite us and which are positive for the betterment of the quality of life of the people in Sofia. We have disagreements in our coalition, but we work through them because we don't forget why we're doing it and what really drives us.
If you are the mayor, what would be your top priority task? People who voted for you would probably expect a quick win.
Vassil Terziev: I'll tell them something that they probably don't want to hear. Many of the big challenges that Sofia faces cannot be solved quickly. And I understand that the public expectation is for the new guard to come in with the magic wand and fix everything. But it will take time. You know how it goes. It's extremely hard to create just one habit of yours, let alone change the habits of millions of people, thousands of people in the administration. So it will take time.
We have a long list of quick wins. So make no mistake, the moment we enter the office, we will be prepared and we will execute many small wins, low-hanging fruits so that people feel a new energy and that they know that we will work hard for their interests. That said, many of the big head issues will take more time and it's needed to have patience.
Where do you see yourself five years from now?
Vassil Terziev: In five years my dream is to be able to share with voters a long list of achievements, showing them what we promised, and what we delivered, and have very little discrepancy between what was promised and what was delivered. This would be my measurement of success. And I would be very happy if I managed to do that.
And we have a great energized team in place that has fixed the foundational issues and has set the bar high and the foundation right so that we can dream bigger and we can really start moving towards having Sofia not as a place where we implement technology and ideas and concepts that other cities implemented 20 years ago, but rather to start thinking as the place where those great ideas and concepts are born and are used as an example in other places.
Who is Vassil Terziev?
Vassil Terziev is one of the most successful Bulgarian entrepreneurs, an investor, and a philanthropist.
In 2002, he co-founded Telerik alongside Boyko Iaramov, Svetozar Georgiev, and Hristo Kosev. Telerik grew to become a global software company specializing in developer and content management tools and solutions, achieving an annual turnover of $70 million.
In 2014, Telerik was acquired by Progress Software, a US-based company, for $262.5 million. Following the acquisition, Vassil Terziev assumed the role of Chief Innovation Officer at Progress, where he was responsible for driving growth, market strategies, and integration.
In 2017, Terziev decided to leave Progress and joined Eleven Ventures, an early-stage venture capital fund, as a managing partner. He played a crucial role in leading investments in notable Bulgarian startups such as Payhawk (the first Bulgarian unicorn), Quantive (formerly Gtmhub), and SMSBump (acquired by Yotpo), among others.
In May 2023, Vassil Terziev stepped down from his position at Eleven Ventures to embark on a mayoral campaign.
He has been instrumental in establishing Telerik Academy, an institution that trains IT specialists for Bulgaria's tech sector. He has also played a role in creating CampusX, an incubator for tech companies and a shared office space.
Terziev co-founded Bulgaria Innovation Hub with the aim of fostering connections between Bulgarian and regional entrepreneurs and Silicon Valley.
He is a founding member of Endeavor Bulgaria, an organization dedicated to supporting the international growth of Bulgarian entrepreneurs and their ventures.
With investments in over 60 companies, Vassil Terziev is recognized as one of the most active angel investors.
He has supported various initiatives in the fields of education, healthcare, culture, and disaster relief.