The Covid-19 pandemic affected the entire world economy and millions of people lost their jobs. The crisis has led to contraction of consumption, cessation of production and disruption of already established supply chains. The economic consequences of this global health crisis are visible in the Balkans as well. How the Bulgarian-Turkish economic relations are developing against the backdrop of global Covid-19 crisis?
Trade between Bulgaria and Turkey in recent years has been stable to the tune of nearly EUR 4.5 billion on an annual basis. However, due to the impact of the coronavirus pandemic and the adopted anti-epidemic measures, both Bulgaria's economy and the Turkish economy contracted by nearly 10% in the second trimester of 2020. This process in Bulgaria's southeastern neighbor was accompanied by increase in the trade deficit and relatively high inflation.
Ventsislav Venkov, Chief Executive of the Bulgarian-Turkish Chamber of Commerce and Industry told us more details about the business sentiment in the two countries.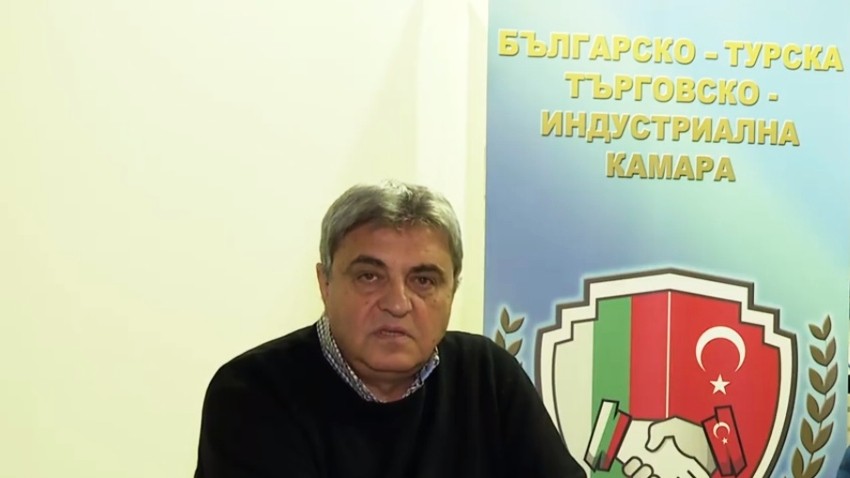 "A survey conducted among our members amidst the Covid-19 pandemic shows that almost all respondents were forecasting that the crisis would affect negatively both markets and profits. This opinion is shared by more than 80% of the companies. Hopefully, the worst is behind us, because we are ahead of the autumn and winter season, which is traditionally strong for our business."
Industry, retail trade, services, tourism, hotel keeping and restaurant business are among the most affected sectors during the crisis.
One of the few industries that not only remained unaffected by the crisis, but even received an incentive, is the packaging industry. One of the major Turkish investors in Bulgaria also operate in this sector, Ventsislav Venkov explains: "The company that recently bought the factory for jars and caps in the town of Lyaskovets managed to overcome all negative effects of the crisis. Another company that manufactures aluminum products in the town of Shumen did not feel the impact of the crisis either."
The Executive Director of the Bulgarian-Turkish Chamber of Commerce and Industry also told us where he saw potential for development of the bilateral economic relations:
"The agreement we concluded with the Union of Chambers and Commodity Exchanges in Turkey (TOBB) is reason for optimism. This is the organization which unites all chambers of commerce and industry in Turkey and has more than 1.5 million members. The agreement enables us to hold joint events and forums and present the opportunities for investments in Bulgaria and Turkey. As a result, all Bulgarian and foreign companies operating in Bulgaria have the opportunity to step on the vast market of our neighbor."